Letter from the Executive Director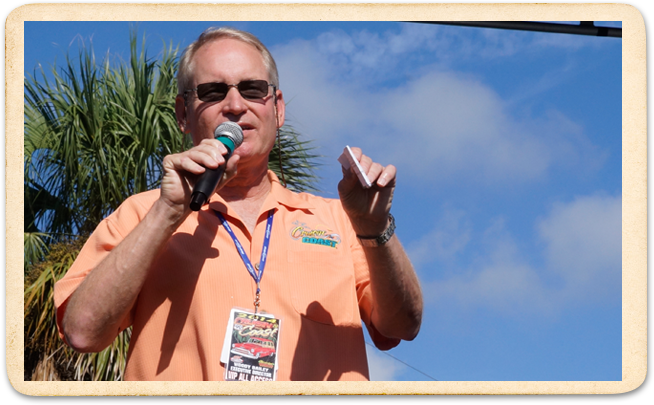 Hello Everyone,
Well, the CTC 2020 event was probably the most challenging for us in recent memory.  COVID-19 threw us come curves in the road, but I think we managed to navigate them pretty well.  To add to the mix, Hurricane Delta caused some concern and drove people home and took it's toll on us as well.  We survived!
Personally and on behalf of the Cruisin' The Coast Board of Directors and Staff, I'd like to thank you all for registering and participating as best as you could.  We understand if you couldn't make it this year because of health concerns, or had to go home early due to the storm.  You complied with our COVID guidelines, kept spread out as much as possible and still managed to have a great time.  There was also a lot of hand washing going on!  When you come to Coastal Mississippi and enjoy yourselves, we get enjoyment.  We sincerely appreciate your loyalty and support.
In case you didn't know, we had a total of 6778 registered vehicles from 41 states and Canada with 906 first timers.  That is several hundred down from 2019, but I think the event went very well, all things considered.  Our site managers reported lots of happy cruisers with few challenges.
Our attention is refocused on our 25th Anniversary Celebration in 2021.  We've been working on it here and there for the past year or so and are starting to see things develop.  Keep up with the latest on our website, www.cruisinthecoast.com, or on our Facebook page.
One area that depends on your help is getting together a display to celebrate 25 years of Cruisin'.  We are still in need of artifacts that can be donated to CTC for use in the display.  Pictures, t-shirts, hats, registration forms, programs, ID cards, and any number of reasonably sized items.  We can't use hoods, transmissions, tires and big stuff like that.  But a lot of other stuff, like small engine parts, can be used.  If you think you have something that is interesting and might make the cut, please call us in the office at 228-385-3847.
Until then, take care of yourselves and enjoy the ride when you can.  We'll see you down the road.