Letter from the Executive Director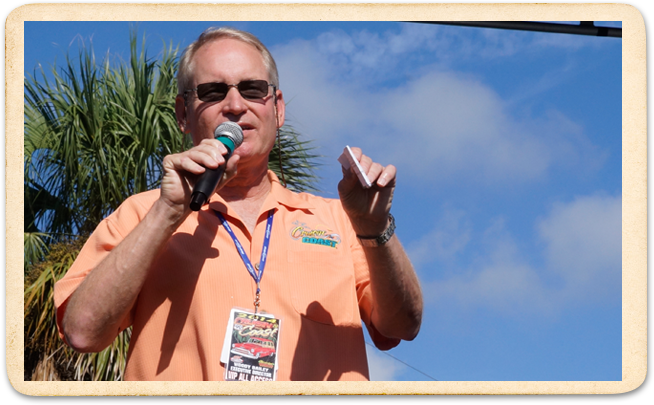 Hello Everyone,
CTC 2017 is just around the corner and we are in the home stretch. It seems like just yesterday we were packing up after last year's event!
You may remember completing an economic impact survey for our 2016 event. The statistics have been collated, analyzed and reported
on. The Bradley Research Group tells us that Cruisin' The Coast has a $26.1 million impact on the three coastal counties and a $28.6 million
on the entire State of Mississippi. In every category, you graded us as either "excellent" or "good" and indicated the majority of you are "very
satisfied" with our little car event. We want to especially thank you for your support and participation in Cruisin' The Coast!
Please read the newsletter and schedule closely. You will notice that we added a new stamping venue in Pascagoula to our lineup this year.
We've moved the Salute To Our Veterans event back to Tuesday and to Cruise Central. And for the first time in years, you'll be able to light 'em
up during a burn-out in Pass Christian. We are also putting final touches on the Street Rodder Road Tour schedule. There's tons of other little tweaks we have going on, so look closely and keep up with us on Facebook.
Until October, y'all keep it between the lines and be safe out there.


Sherood R. "Woody" Bailey
Vice Chairman & Executive Director