Letter from the Executive Director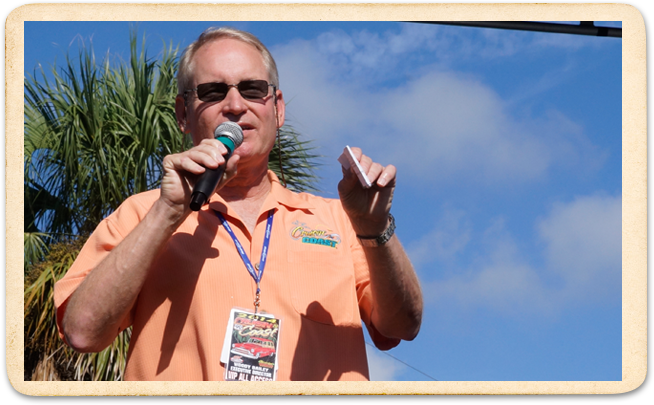 Hello Everyone:
We hope this finds you all well, healthy and happy.
Let's answer the big question most of you have: Cruisin' The Coast 2020 is still a "GO" as of this writing. We are moving ahead with our plans and hope for the best in October, which is still a little ways away. As you will see inside, we have been busy pulling everything together, planning to see you in October.
We've been placing a lot of focus on health and safety. We will follow federal, state and local guidelines as best we can, with your help. To that end, we will take enhanced measures for you, our volunteers and guests. We are bringing on additional (twice as many) hand-wash stations. Portable facilities will be thoroughly cleaned and sanitized each morning and again during the day. Our volunteers will be issued masks, hand sanitizer and gloves. Of course, we are depending on you to take appropriate personal protections and recognize and practice safety
recommendations as well.
To help follow social distancing protocols, we are making changes to the package pick up and on-site registration procedures. Please read the instructions within closely. We ask for your understanding and cooperation.
In the event we are required to cancel this year's Cruisin', our plan is to either refund your 2020 fee or roll it over to next year. But we won't think about that now! Those details will be published when and if needed.
Cruise Central will be back at Centennial Plaza this year. Last year was a learning experience for us and for you. Inside you'll find suggestions for making the registration experience better all around.
From the "cool as it gets" department, CTC will again host a leg of the Street Rodder Road Tour. They will be making appearances at select CTC venues and will have evening showcases at the IP Casino Resort Spa. They are a great bunch of hot rodders and very entertaining to talk to.
It has been a much different spring and summer for all of us. We are hoping CTC will bring some much-needed relief and happiness. Remember, early registration ends at midnight AUGUST 15, so get that done!
We'll see you soon,