Letter from the Executive Director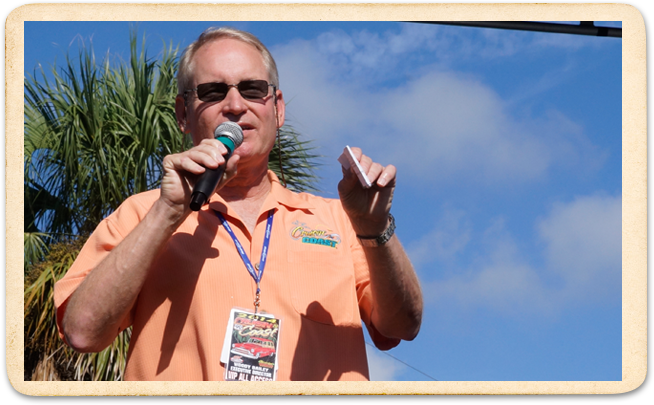 Hello Everyone:
I want to thank you all, from participants to spectators and volunteers, for making CTC 2019 a great success. We hosted 8,620 registered vehicles and cruisers from 42 states and Canada. We met visitors from Mexico, Hawaii and France who came to Coastal Mississippi just to experience Cruisin' The Coast. By most accounts, everyone had a great time. I know we sure did.
Just as the number of registered cruisers grew, so did participation in the Car Corral, Autocross, Swap Meet, Burn-out and Flame Thrower. Participation was a tad shy for the parade, thanks to some afternoon moisture from Mother Nature. Luckily the clouds opened and hundreds of you lined up and had a great time cruisin' Long Beach. Thanks for putting on such a great show!
Our first year at Centennial Plaza as a working resort went pretty well. Moving spectator parking next door didn't cause too many issues and our new Cruise Central layout seemed to work well. There were public safety concerns with traffic backing up on Highway 90, forcing us to close the gates for a little while on Monday and Tuesday. The management at Centennial Plaza graciously opened some of their lawn to parking temporarily to help ease the congestion. A big thanks to them and the Gulfport Police Department! (We'll answer some of your questions
about traffic and parking in our Q & A section.) And yes, we plan to be back at Centennial Plaza for CTC 2020.
As always, we are open to constructive comments and suggestions. We look at them all and implement them where practical. You can send comments and suggestions to: cruisinthecoast@cableone.net. We are working on getting the 2020 event planned and running. We are even looking down the road a piece toward our 25th anniversary in 2021. Keep up with us on our website, www.cruisinthecoast.com, and find us on Facebook. We'll see you down the road.
Keep Cruisin',


Sherwood R. "Woody" Bailey
Vice Chairman & Executive Director