Letter from the Executive Director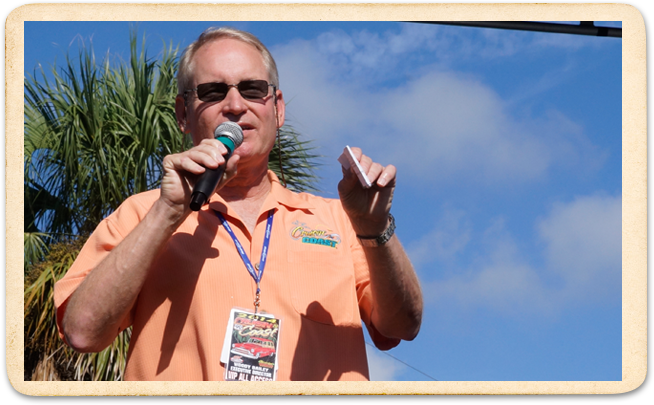 Hello there!
Our 20th Anniversary Celebration is in the books and I must say, it went very well.  A record 7,957 vehicles from 41 states, Canada and Australia participated in our event, making it not only the biggest, but the best ever.  Thanks to you all for coming to our little car show!  And a special thanks to all of our sponsors and volunteers for making our event so grand.
We packed in as much excitement and scheduled as many events as we could, wanting to make sure the 2016 edition of Cruisin' The Coast was one to remember.  We hope you took home many fond memories and will tell your neighbors, friends and fellow car enthusiasts about us.  Of course, we are always looking to improve, so your input and insights are important to us.  Send us a message on Facebook or email us at: cruisinthecoast@cableone.net.
We've got our 2017 program in gear and are making progress on bringing some new experiences to you during our 21st year.  We'll get out details as they happen.  Until then, keep on Cruisin'!


Sherood R. "Woody" Bailey
Vice Chairman & Executive Director